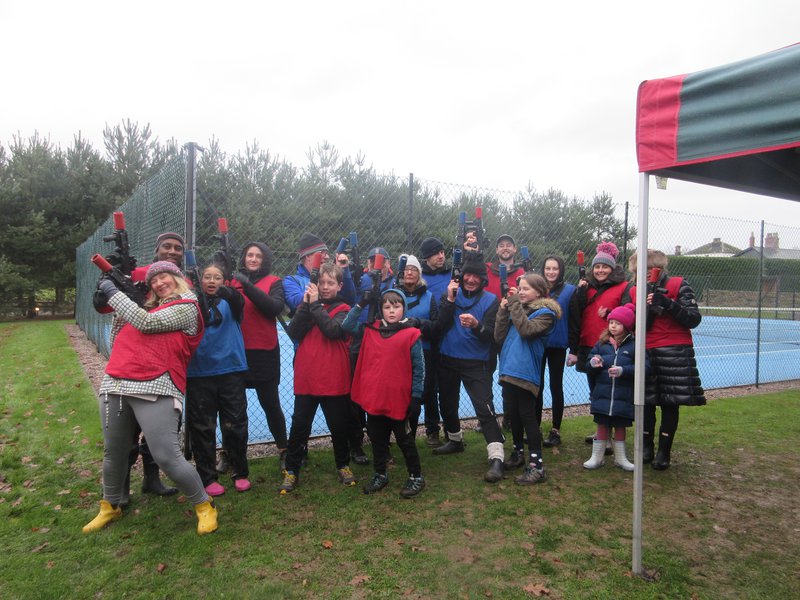 Wouldn't it be great if there was a day out suitable for all ages, where everyone brings the children along, and both the kids and adults thoroughly enjoy themselves?
It does exist – at our Oaklands Activity Centre in Hanbury.
Get together with friends and family and enjoy a 'fun in a forest' with everything planned for your enjoyment. All you have to do is have fun!
Our Family Fun sessions are designed with everyone in mind. Where else can you find something that keeps youngsters enthralled, and doesn't exclude grandparents either? Aunties and uncles, mums and dads, brothers and sisters, cousins and the children's friends. They'll all catch the shooting bug.
We plan it all out and we keep score too, so you can see how teams and individuals are doing.
We also offer Corporate Fun DaysYour chosen venue or Ours