Indoor Shooting Entertainment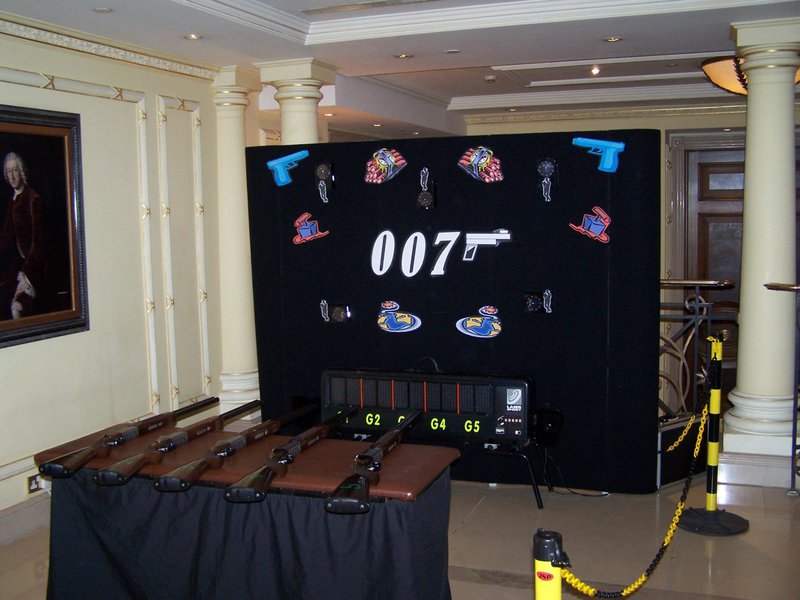 Shooting 4 Fun has been delivering bespoke corporate entertainment packages for 30 years. We can deliver a wide range of exciting and fun indoor shooting activity programmes.
Packages can be tailored to your exact requirement – using specialist indoor shooting galleries guaranteed to test individual skills and bring laughter to your event.
Try rifle or pistol shooting with the 'Laser Shot' video projection shooting gallery.
Step forward in time with the all new Lasersport smart target challenge 5 or 10 Gun systems available. See video below of the 10 gun version.
Or choose a themed backdrop for indoor static target shooting – themes include Wild West, James Bond, Mission Impossible and Moons and Planets.
We provide quality equipment and professional presentation, ensuring an enjoyable, memorable shooting experience every time. Costs include all equipment and a qualified instructor.
We can come to you at your chosen venue. Alternatively, we can recommend suitable venues across Worcestershire for you to hold your event.
New Lasersport Smart Target System