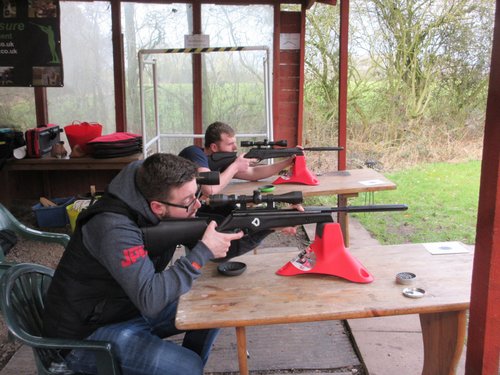 Exercising enough skill to hit a target precisely can be a powerful and rewarding experience. Increase your focus and enjoy the rush of adrenaline with a Rifle Shooting activity in Worcestershire.
We have plenty of ways to suss out your marksmanship skills. Shooting distances range from 15 metres up to 30 metres. All guns are fitted with scopes.
If you're new to rifle shooting, we'll coach you on how to shoot accurately. All you have to do is get your target in the crosshairs!
We shoot at either Paper targets or spinners or both and NEW for 2023 Sharpshooter with 10 shot magazine PCP rifles
Rifle Shooting is available for ages 10 +. We offer one to one coaching for small groups as well as including rifle shooting as part of a multi activity event. Compete against your friends or work colleagues.
When you're awaiting your turn, we provide you with a scope too, so you can see how the other shooters are doing.
Rifle Shooting Movies
Summer Fun Family Rife Experience
Gamo Phox 10 shot Magazine PCP Rifles with Promatic Sharpshooter Target system