Battling Bridesmaids and Mums with Guns!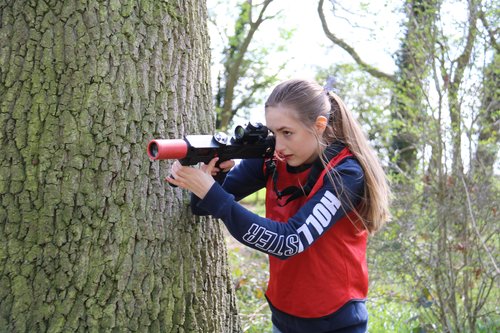 Organising a Worcestershire hen party suitable for friends and family of the Bride-to-Be?
An outdoor laser tag battle will suit everyone, across all age groups. You don't have to be super fit to enjoy the action. Laser Tag is safe, non-contact and offers no chance of bruising or ugly paint marks.
Enjoy exclusive use of our 4.5 acre woodland site in Hanbury, Worcestershire as you split into teams and prepare for open combat in our woodland setting. Alternatively, we can come to your chosen venue for a hen party in Worcestershire, Warwickshire or the West Midlands.
Enjoy a day to remember with a shooting activity package. Choose a combination of activities for a bespoke package of entertainment and fun: