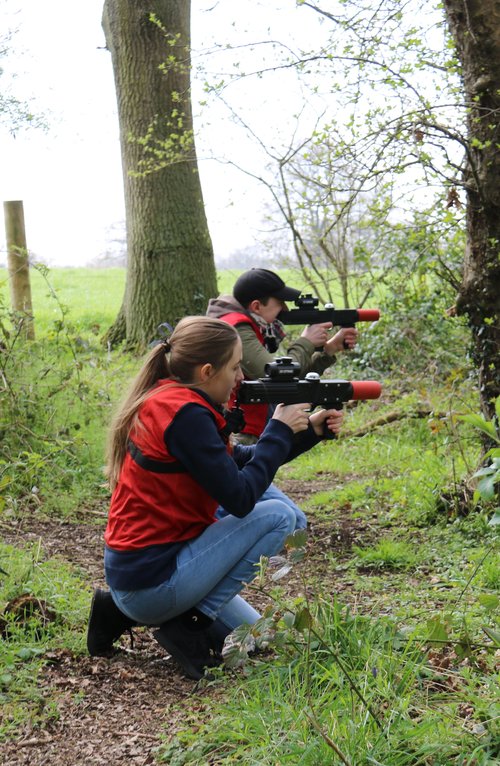 If you go down to the woods today you're sure of a big surprise!
Our significant investment in state-of-the-art laser taggers guarantees you'll enjoy the ultimate outdoor laser tag experience in Worcestershire.
The Razorback Pro Battle Gun is sleek and rugged, made from space age composite material used in precision firearms. Designed by some of the best engineers in the industry these taggers have a powerful 8-Core Processor propelling every gun matched with a super powered RF Radio!  We think it's the best laser tag gun in the world!
Real time scoring means players can check hits, kills, who is winning, ammo, accuracy, team lives and deaths and many more features on the guns.
No Paint, No Pain, No Mess! Whereas paintball can be painful, our outdoor laser tag guns are pure fun. No balls flying around, no mess and certainly no nasty red marks on you afterwards.
You play as teams, picking each other off as you amass hit and loss point. Prepare for combat and hunt your friends and relatives down before they do the same to you… you'll have to be stealth like and tactical to win your game.
You can play laser tag at our 4.5-acre Oaklands Outdoor Pursuits Centre in Hanbury or we can bring the fun to you – Outdoor Laser Tag Worcestershire and Warwickshire.
Laser Tag is suitable for ages 6+.
Laser Tag Movies
Woodland Laser Tag for Seth
ASHQ Woodland Laser Tag Adventures